A beautiful painting by artist Andrei Popov of St. Petersburg is hitting parents hard.
The painting depicts parenting and serves as a reminder to cherish every moment with your children because they grow up so fast.
One day you're making height markings on the wall and before you know it, they've got their wings and fly away.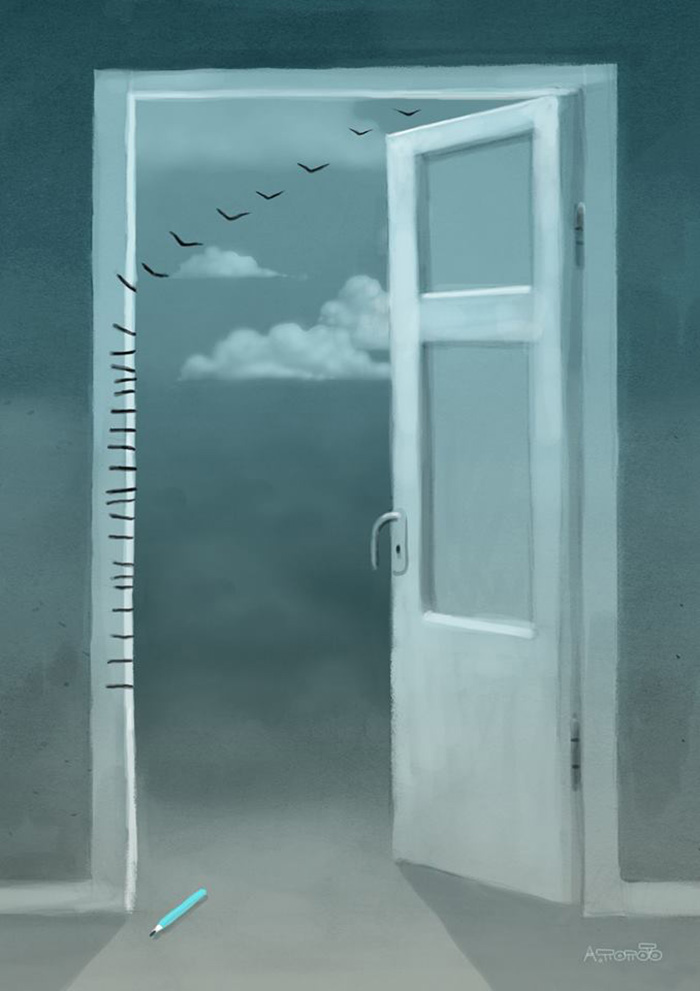 I'm going to go hug my kids now.