An engineering student at LeTourneau University has made a device that helps a little girl with only one hand play the violin.
After the University received an email from a Florida violin instructor asking if they could 3D print a device that helps Neriah Rhodes play the violin, biomedical engineering student Derew Miles volunteered for the job.
Miles and his professor Dr. Ko Sasaki tested 15 different prototypes before they settled on the perfect design.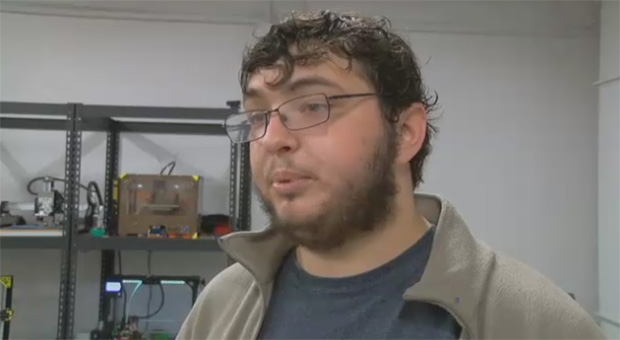 Miles sent Neriah's family the device, painted her favorite color pink, free of charge.
Elizabeth Rhodes said the device changed her daughter's "independence, and she wasn't needing anybody to help her and it was pretty incredible."
"We could not thank you enough in words for what you've done for Neriah, who you've never met, and you probably will never meet her," Rhodes said in a message to Miles. "And we get to benefit from your hard work and we are incredibly grateful for you."