Wesley Thomas was on a Spirit Airlines flight with his brother, sister-in-law and niece heading from Dallas to Tampa. During the flight, his 2-year-old niece began to fuss.
That's when a man sitting in the row in front of his niece turned around and asked, "Would she like to draw?"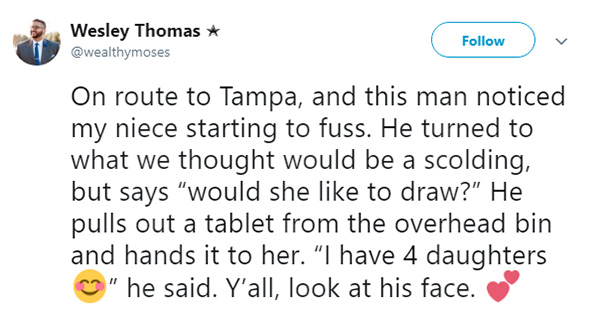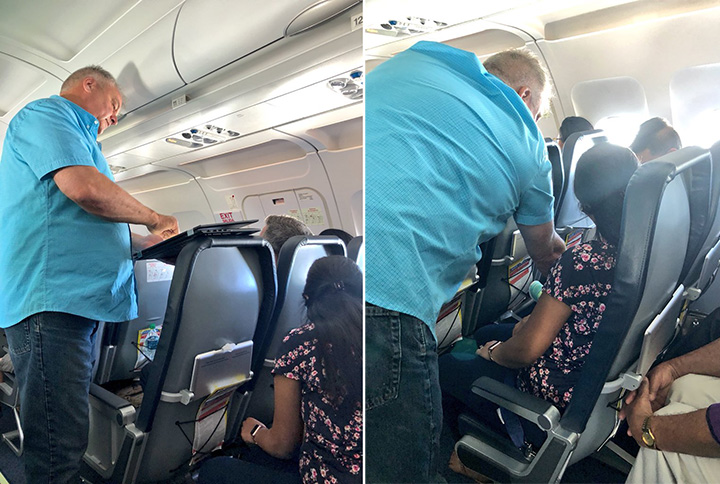 Wesley said that he initially thought the man was going to scold his niece, but instead, the man got up out of his seat and pulled out a tablet from the overhead bin.
"I have four daughters," he said.