Firefighters are working around the clock to contain and protect homes that are threatened by the Pole Creek and Bald Mountain fires in Utah.
As of Monday afternoon, the Pole Creek Fire has burned a total of 71,873 acres and the Bald Mountain fire has burned 14,506, FOX 13 reported.
More than 1,300 firefighters are working on the fires and about 6,000 people have been evacuated from their homes.
But there are some thoughtful people in Utah. A simple act of kindness from one family is touching hearts around the world.
Firefighter Matthew Bills took a photo of this sign he found at an evacuated home and posted it on his Facebook page.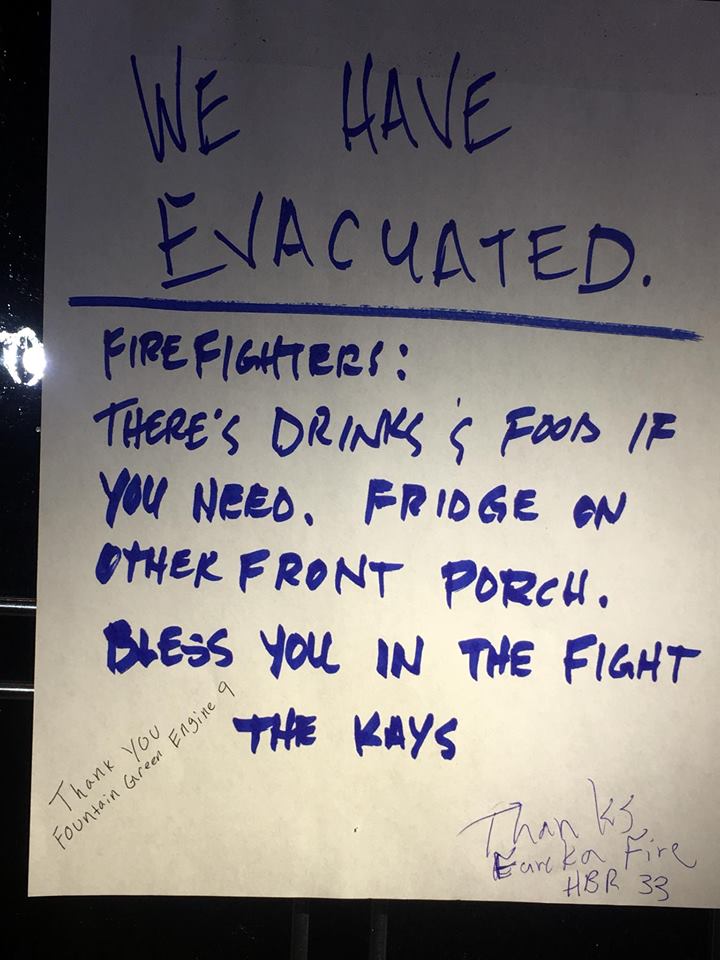 It's amazing that in a time of despair this family was thinking about the people who were going to be risking their lives to protect their home.
Two fire engines also tookt the time to post a "thank you" for the family to see that their thoughtfulness was appreciated.