A truck driver from Greenback, Tennessee, drove into the Carolinas last week to fill a school bus with dogs and cats from animal shelters in the path of Hurricane Florence.
Tony Alsup, 51, transformed an old school bus into an animal transport on wheels, with the words "EMERGENCY ANIMAL RESCUE SHELTER" written on the side.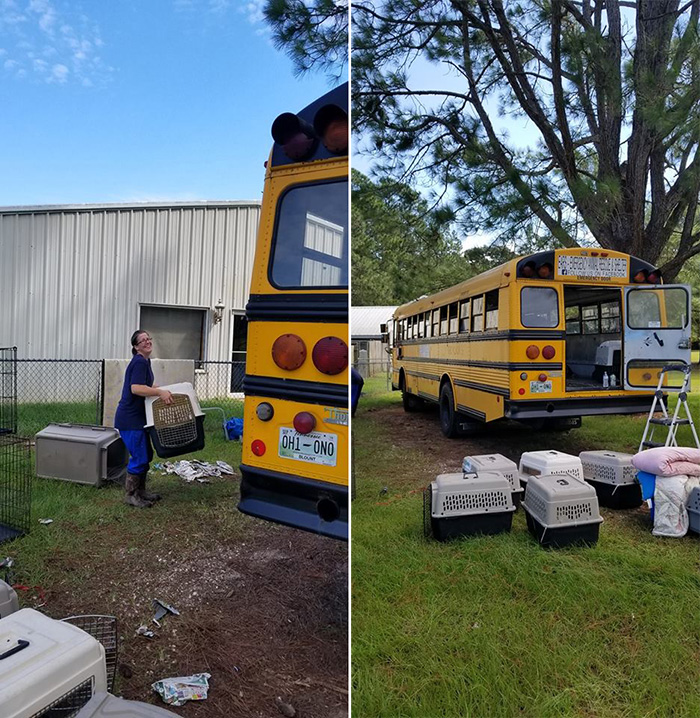 Alsup loaded up 53 dogs and 11 cats from various shelters and transported them to a shelter in Foley, Alabama.
From there, the pets will be spread to shelters throughout the country, ready to be adopted.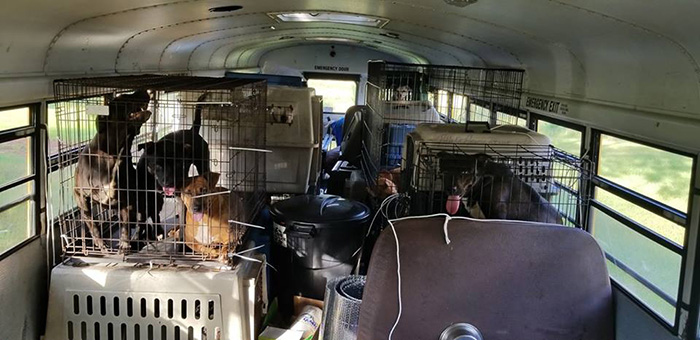 "It's all true - Tony swooped in at 4am Wednesday morning to pick up our 'leftovers' - the dogs with blocky heads, the ones with heartworm. The ones no one else will ever take. And he got them to safety," The Saint Frances Animal Center in Georgetown, S.C. wrote on Facebook.
"Not the most conventional evacuation, but surely the one with the most heart."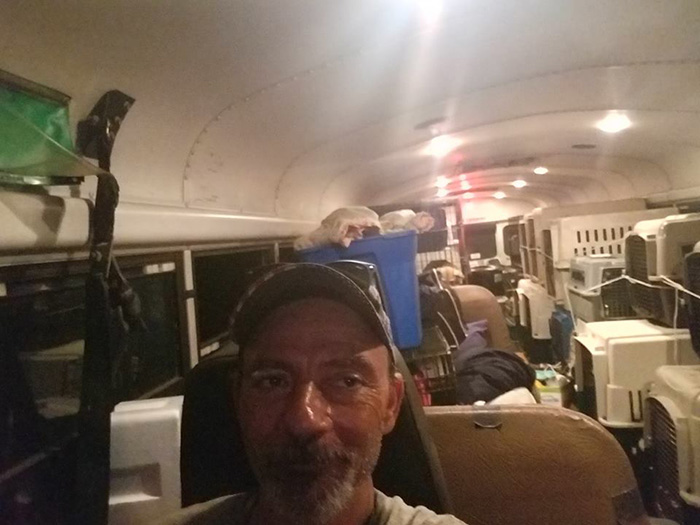 After his trip to South Carolina, he has since headed back into the storm zone to rescue people and animals from flood waters. In a recent video post, Alsup said he was headed towards Lumberton, North Carolina where a dam could possibly collapse.
"Pray for those people in Lumberton that that dam doesn't collapse, but we're trying to get people and pets out of the way before this thing breaks," he said. "It's better to be safe than sorry. Don't be somebody who thinks its better to be lucky than safe, just get out of the way."
Alsup continues to check in and post updates on his Facebook page.
Alsup is also asking for donations to pay fuel costs. You can make an online donation via Paypal here.