Before Hurricane Florence hit the Carolinas, residents were lining up at local shelters to help keep the animals safe for the duration of the storm.
North Carolina resident Ali Standish shared a photo on Twitter showing how many people were lined up outside the Saving Grace animal shelter waiting to foster homeless animals.
"We have a very small facility. It used to be an old farm," Molly Goldston, founder of Saving Grace Animals for Adoption, told The News & Observer. "We aren't set up to take care of them if there's no power."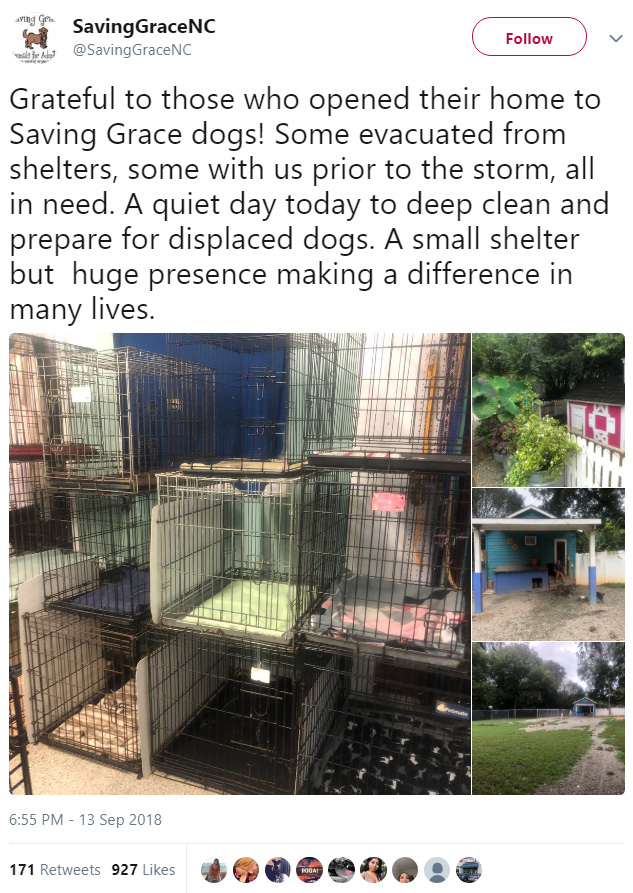 Many others replied to Standish's post with photos of their new houseguests.
According to Goldston, all 124 dogs that were at the shelter before the hurricane hit are in foster homes.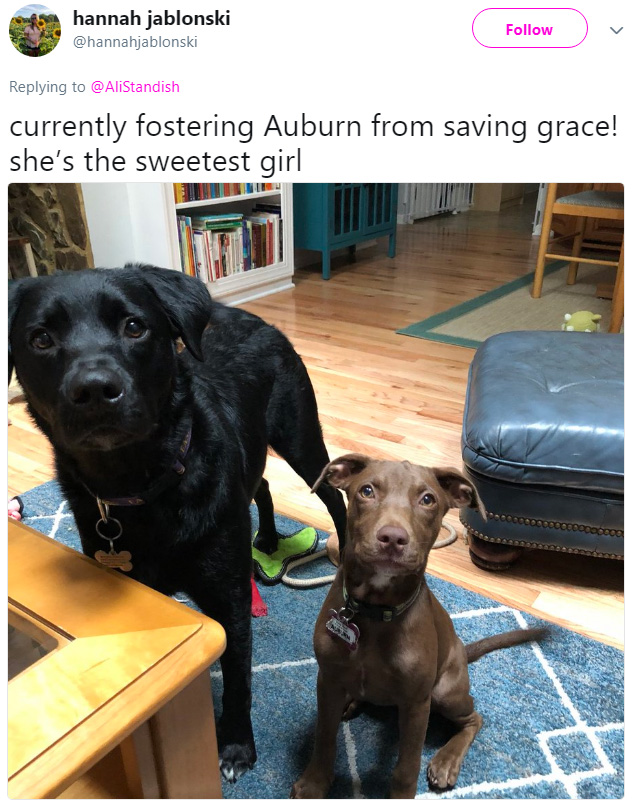 Saving Grace says donations will help cover their increasing costs to care for the dogs they have and will continue to take in as a result of the storm.
"We are so grateful to our community for supporting us this week as we have saved dogs from shelters to make room for dogs displaced by the storm," the shelter wrote on Facebook. "We have assisted with multiple hurricanes and disasters in the past, but this one is hitting especially close to home.
We need your support not only to care for the dogs we have taken in this week but those who are to come after Florence's devastation. We are prepared to help where needed and look forward to providing love, medical care, supplies and safety to dogs in critical need in the weeks to come."